Here are some of the pictures!
Daddy made the invitations!
Lily woke up, climbed up on the table and helped herself to a cupcake ;)
Daddy made a Lily puzzle!
Little girls in the jumper
Check out the one of a kind Foofa shirt! (we all had matching ones of each character)
Lily's bff Ryan!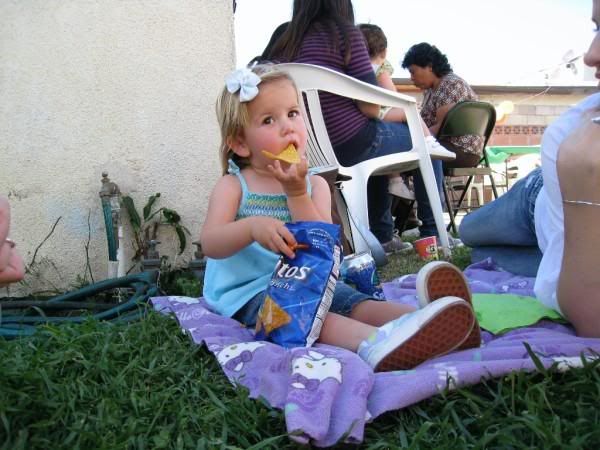 Lily got a tutu from Uncle Jesse!
And some schnazzy gold high heels
The finished product... TADAAA!!
Lily flirting it up with Grandpa!
Pinyata Time! Uncle Randy made Foofa for her!
The whole family with Foofa :P
Alright kids gather around for a picture!
Happy Birthday Bee now blow out your candle!!
She really did!!
Present time! (she got so much stuff its ridiculous!)
The party was a blast! All the hard work more than paid off :D